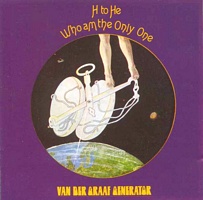 Killer era il brano di maggiore impatto del terzo storico album dei Van Der Graaf Generator, vale a dire H to He - Who Am The Only One del 1970, che seguiva The Least We Can Do Us Wave To Each Other dell'inizio dello stesso anno, il disco che conteneva la splendida House With No Door, un'altra composizione sempre del leader Peter Hammill.
Con "He to He" i Van Der Graaf Generator (formati, oltre che da Hammill, da Hugh Banton alle tastiere, Guy Evans alla batteria e Keith Ellis al basso e voce, e quindi da David Jackson al sax e ai fiati) entravano nel ristretto gruppo dei gruppi progressive più amati, non solo in patria, ma anche in Italia (a fianco dei King Crimson, Gentle Giant, Yes e, ovviamente, Genesis).
Killer è un brano che coniuga l'immediatezza (della musica e anche del testo, molto diretto e facilmente decifrabile, ma non banale) con la ricerca musicale e i cambi di tempo tipici del migliore progressive.
Dei Van Der Graaf Generator vedi anche: Refugees, House With No Door.