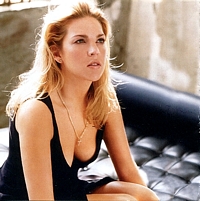 Una canzone del 1945 con musica di Victor Young e parole di Edward Heyman, tema dell'omonimo film drammatico di William Dieterle con Jennifer Jones e Joseph Cotten. Interpretata per la colonna sonora del film da Dick Haymes, è stata presto riscoperta da molti crooner e cantanti jazz, a partire da Tony Bennet (1955) e soprattutto Nat King Cole (1957) che l'ha fatta entrare nel folto gruppo di standards per tutte le stagioni (evergreen). La prima interpretazione in chiave jazz è stata quella della cantante americana Peggy Lee nel 1960, ma già c'erano state interpretazioni da parte dei gruppi jazz di Herbie Mann (1956) e Charlie Byrd (1959) a cui seguirono quella di Nat Adderley (1961) e altre. La canzone è stata poi rilanciata all'attenzione da vari interpreti pop a metà degli anni '60 (Cilla Black, Brenda Lee, Sandie Shaw) ma soprattutto grazie alla versione del 1966 di Elvis Presley, ed è entrata così nel repertorio di molti jazzisti, sia in voce sia solo strumentale.
Tra le esecuzioni del brano abbiamo scelto per le interpretazioni a confronto quella di Diana Krall per il suo album del 2001 The Look Of Love, con accompagnamento di orchestra d'archi, e quella molto più scarnificata ed essenziale del trio del pianista Kenny Drew, accompagnato da Niels-Henning Orsted Pedersen al contrabbasso (uno dei massimi e maggiormente apprezzati specialisti dello strumento) e da Albert Health alla batteria, registrata per il suo album del 1974 Dark Beauty, pubblicato dalla nota etichetta specializzata danese SteepleChase.

Nell'embed sottostante il video disponibile per l'ascolto a confronto nel canale YouTube di M&M.